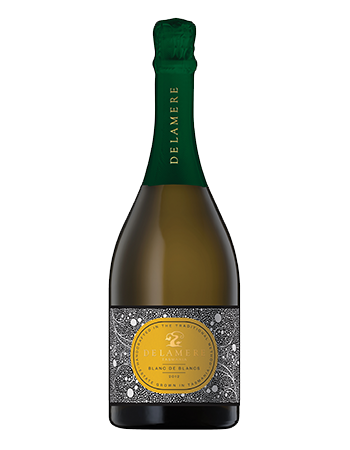 Vintage Conditions
Northern Tasmania had average winter rainfall, increasing to above average in late spring, setting the scene for excellent growth as the weather warmed. Here at Delamere we had a slightly cooler season leaving the wines with crisp acidity and a taut structure that will see them age very gracefully.
Winemaking
The grapes for our Blanc de Blanc were whole bunch pressed, wild fermented followed by full malo and tiraging in October 2012. 5 years aging on lees and a low dosage of less than 2 grams allows the voluptuous flavours of the fruit to shine through. All our sparkling wines are made in the traditional method with the Blanc de Blanc seeing a minimum of 4 years ageing in total before we will release it.
Tasting Notes
A mature and sophisticated sparkling wine with ripe apples, lemons and floral flavours that flow into a rich and complex finish.
Food matches
The classic match of fine Blanc de Blanc and foie gras on brioche would be perfect for the 2012 Blanc de Blanc. The richer, nuttier notes will develop as the wine matures making it the perfect match for scallops, roast chicken or Portobello mushrooms with thyme and garlic butter.