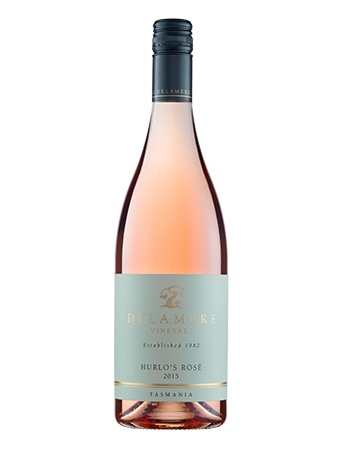 This wine owes its existence to a close family friend who was a noted wine connoisseur.
Of all of Shane and Fran's wines, his favourite was the Delamere Rosé, which he felt compared favourably with many good French Rosés. John always believed that they should aspire to create a very fine high quality Rosé Wine - at a time when this concept was unheard of in Australia.
His idea took root and has finally come to fruition.
We are proud to release the first Hurlo's Rosé.
The wine is made from 100% Pinot Noir, fermented in French oak for 10 months, creating a Rosé of great finesse and longevity – a wine to be enjoyed with the best Tasmanian shellfish and the finest of friends.
Only 800 bottles were produced, and we are sure that Hurlo would have enjoyed this exceptional wine.